Massage
THERAPY

We work to achieve not only relaxation, but perfection in muscular movement. Chronic injuries to acute injuries, they're no match for the therapy our specialists provide.
IASTM & Muscle Scraping

We talk to your body through our hands and use specialized tools to allow free flow through the muscles. Often, tension builds up through disruption of the fascia. Our goal is always to free this disruption an allow free flow of blood to the tissue, before further damage happens.
Muscle Testing and Sports Rehabilitation

Muscle testing is one of the most important aspects of our job. We need to know what muscles aren't firing properly. When a muscle doesn't "fire" properly, it relies on other muscles to help it function. This can cause injury.
We test each muscle group and "activate" those that aren't working to their perfect potential.

Post Injury and Surgical Rehab

We directly benefit post surgery and post injury with our many different tools and techniques. We can fully aid in your body's natural healing process to allow much faster recovery time. Especially post physical therapy.
Powered by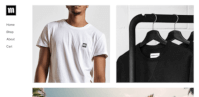 Create your own unique website with customizable templates.