How we're different than your average Massage Establishment
Our goal for each session is to achieve a greater level of function and stability. When you enter our facility, you may not be asked a typical question like "how do you life your pressure" or "are you here for relaxation" because most of our clients just come to feel better.

Our staff has extensive experience in muscular rehabilitation and therapy and our ultimate goal is to make you feel better! Massage Therapy is a great tool to do so.

Even if you suffer from anything from Fibromyalgia to Tendonitis to Chronic Muscular pain, we are skilled in the right touch to provide relief during and continuing after your session. You may schedule your session today to get on your way to becoming pain free.

​You may schedule 30, 60, or 90 minutes and for your convenience our prices are as follows:
30 Minutes $45
60 Minutes $65
90 Minutes $95

We also offer a discount when sessions are purchased a package of 3; which we will discuss with you at the time of your appointment if you feel you need more than one session.
Powered by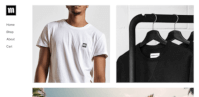 Create your own unique website with customizable templates.