What is Instrument Assisted Soft Tissue Mobilization or Muscle Scraping?!
Often referred to as "grastoning"; This is a very similar technique used with very similar tools and just as effective as the "Graston Technique", but it is not the same.

Both have the goal of releasing the fascia and that is the goal we achieve every time. By releasing the fascia through out the entire body, it allows the muscles and fluids of the body to flow freely, further preventing injury. This technique can seem intense with very disrupted fascia, but should never hurt or leave long lasting bruising.

What is fascia?
Fascia is the sticky layer of tissue between the skin and the muscle. May people may notice it more when it's visible like "cellulite". You can check the skin to see if your fascia is disrupted by simply pulling it tight or running your fingers over it. If you feel small lumps, rather than smooth skin, you have a fascia disruption! It could be the reason you have pain in any specific area of your body.

The good news; we can help.
60 minute sessions can sometimes fully relive your problem, but if it's very necessary we can also schedule you a 90 minute session. Prices are listed below:

60 Minute Session: $65
​90 Minute Session: $95

Powered by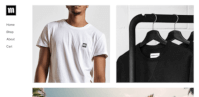 Create your own unique website with customizable templates.