Why would I need muscle testing?
Muscle testing is an important aspect to not only sports, but to the "average person" as well. Although, we don't think any of your are very "average" :)
​When you have a muscle that is not activated, that means that the muscle connection to the brain is blocked. The muscle isn't receiving the signal to move when it is supposed to move. Therefore causing other muscles around it, smaller, weaker muscles to activate to allow the movement the body is trying to achieve.
It is common for a muscle to not be activated for many reasons, perhaps there was a trauma or overuse. We are not quite sure what has caused the muscle to stop functioning at its finest, but we can certainly get it back to where it needs to be.
With this session, we test and help strengthen the muscles and muscles around it. We will also help relieve pain and tension in areas of concern and work to get the range of motion back to where it needs to be. Our goal is to always get you back to 100%, no matter what modality it may take to do so.
​You may schedule 30, 60, or 90 minutes and for your convenience our prices are as follows:
30 Minutes $45
60 Minutes $65
90 Minutes $95
We also offer a discount when sessions are purchased a package of 3; which we will discuss with you at the time of your appointment if you feel you need more than one session.
Powered by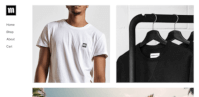 Create your own unique website with customizable templates.